What Do Certifications Actually Mean?
We don't usually like putting labels on things, but when it comes to sustainability, labels matter.

Now, we'll take this slow, because you know - slow fashion - plus certifications, numbers and codes can be hard to wrap your head around.

Boody is made fairly and responsibly.
What does this mean? It means that we work with top-rated factories that meet the highest standards of labor and environmental practices. 

We know it's impossible to be 100% sustainable, but recognise that everything we do is considered and mindful - for our makers, for you and for the planet.

ECOCERT
Ecocert is an inspection and certification body accredited under the International Standard ISO/IEC 17065 :2012. Founded in 1991 in France by agricultural engineers aware of the need to develop agricultural practices that respects the environment, Ecocert has become the leader in Organic Certification globally.
At each step, Ecocert provides a guarantee of traceability and transparency that meets the expectations of consumers and users. Certification is subject to supervision and requires site visits.We are proud that the raw bamboo we use to make Boody's signature bamboo viscose yarn is certified by Ecocert SA as organic according to the Ecocert Organic standard. Our yarn is certified by Ecocert, not our finished garments.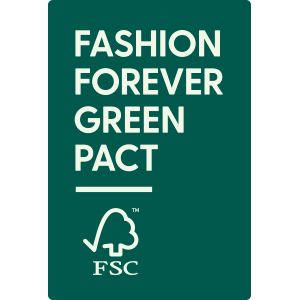 FSC®
The Fashion Forever Green Pact is a call to immediate action for the fashion industry—brands, retailers and manufacturers alike— to adopt responsible sourcing in support of the world's forests. Through a commitment to responsible procurement policies, certified sourcing and FSC® labeling, the fashion industry can support the sustainable production of renewable fibres. Joining the Pact assures brands are proactive in supporting responsible forestry, manufacturers realise their essential role in maintaining supply chain integrity and consumers are enabled to shop responsibly. 
All bamboo involved in the production of Boody comes from FSC®-certified forests that follow FSC®-defined best practices throughout the production and supply chain. This means that the farming and harvesting of our bamboo fibre crops used to produce Boody do not contribute to natural habitat loss or destruction. Although our plantations are FSC®-certified, our finished garments are not.
To support our commitment to sourcing sustainable forest fabrics and packaging, we have partnered with the nonprofit organization Canopy through their CanopyStyle + Pack4Good initiative. You can find our policy here.

PETA Vegan Approved
With more than 6.5 million members and supporters worldwide, PETA (People for the Ethical Treatment of Animals) is the largest animal rights organisation on the planet. All Boody products are PETA-Approved certified, meaning no animal products are used in the production of our garments (making them 100% vegan).
This is particularly important to us at Boody because our commitment to protecting the planet has no boundaries, from the environment to its inhabitants. We work with certified factories and suppliers to produce bamboo-rich clothing, but the bamboo used to produce our fabrics is not the same bamboo that pandas eat. Meaning no pandas have gone hungry in the creation of our clothing!

OEKO-TEX
OEKO-TEX certifies that our finished fabric contains no harmful chemicals. OEKO-TEX  is internationally renowned and uses an independent body for all certifications. For information on which products are certified please see each product page respectively.
When Boody products are certified, it means that all the thread, fabrics and trims meet the Standard 100 by Oeko-Tex requirements. For information on which products are certified please see each product page respectively.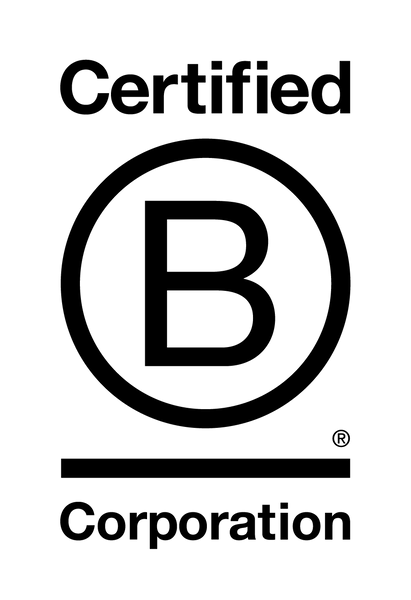 Certified B Corporation
B Corp is a holistic certification that assures our social and environmental performance, accountability and transparency are of the highest standard across every aspect of our business.
In joining the global B Corp community, we are solidifying our promise to always balance purpose and profit and consistently use our business as a force for good.
We are the first underwear brand in Australia and New Zealand to wear the B Corp badge. We achieved a first-time score of 101.6. The average B Corp score is 90 and 51 for first-time applicants.
What we test
•Bursting strength
•Pilling resistance
•Fabric weight per unit area
•Free formaldehyde content
•Azo dyes
•Extractable heavy metals
ISO 14001 & ISO 9001
ISO is an independent, non-governmental international organisation with a membership of 165 national standards bodies, developing International Standards that support innovation and provide solutions to global challenges.

ISO 14001
ISO 14001 specifies the requirements for an environmental management system that organisations use to reduce their negative environmental impact and contribute to the environmental "pillar of sustainability". The intended outcome of ISO 14001 are to

Enhance environmental performance
Fulfilment of compliance obligations
Achieve environmental objective

This certification is held by the factory and affirms that the production in the factories complies with ISO 14001 Regulations.  

ISO 9001
ISO 9001 specifies requirements for a quality management system to ensure that products meet statutory regulations and requirements, as well as consistency for the customer. In this way it aims to enhance customer satisfaction.
All the requirements of ISO 9001 are generic and are intended to be applicable to any organisation, regardless of its type or size, or the products it provides.
The factory's certification affirms the quality assurance and consistency of all our garments.
Social Compliance
Our Factories have a variety of different certificates that show they have been inspected by an independent body and operate in lawful, humane and ethical ways.
In addition, to independent certification, Boody also requires a Code of Conduct to be signed by each Supplier we work with, ensuring that beyond certification they acknowledge, share and act on our four key pillars:
1. Respect: The supplier complies with local laws where they operate, there is no child labour, forced labor, no discrimination and freedom of association.
2. Fair: Workers are treated with respect and dignity. There is no punishment or coercion, harassment (including sexual). Working hours comply with local law, and wages and benefits meet or exceed local industry wage.
3. Safe: The factories provide a safe and healthy workplace. This includes a secure building, which is fire safe, has adequate ventilation, lighting and running water.  There is a strict safe handling procedure in place for chemicals and water filtration after dying and washing of garments. The same standards apply to living facilities, dining facilities and childcare facilities – if these are provided for workers.
4. Sustainable: Apart from complying with all local environmental laws, Boody asks suppliers to maintain further certifications, where possible, around continuous improvement with usable water, waste and chemical management and energy conservation and air emissions are minimised.